Cuemaster @ PTC Snooker and German Masters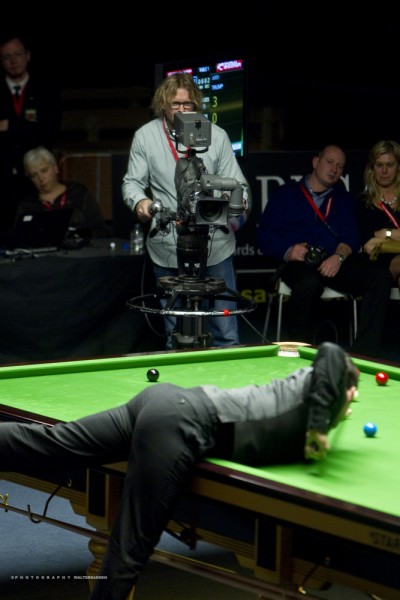 Cuemaster provided throughout the Snooker season 2011-2012 a cameraman for several tournaments.
We were present at the PTC tournaments in Warshaw and Antwerp, and the German Masters in Berlin.
At the 3 events our client Alfacam provided the production company with an OB-van with 5 camera's.
The tournaments were broadcasted live on Eurosport.