RIP Hubert Schlafly, inventor of the teleprompter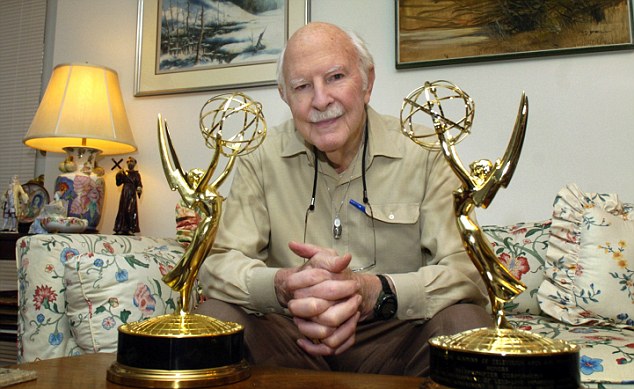 Hubert "Hub" Schlafly, a key member of the team that invented the teleprompter died on April 20 at Stamford Hospital after a brief illness.
Schlafly was born in 1919 in St Louis. He graduated from Notre Dame University, where he studied electrical engineering. He worked for General Electric and the MIT Radiation Laboratory before joining 20th Century Fox in New York City in 1947.
Actor Fred Barton Jr wanted a way to remember his lines and approached Irving Berlin Kahn, nephew of composer Irving Berlin and vice-president of radio and television at 20th Century Fox. Kahn went to Schlafly, then the director of television research.
The result, a monitor facing the person appearing on screen and rolling a script at reading speed, was named the TelePrompTer, which made its debut in 1950 on the soap opera The First Hundred Years.
Herbert Hoover became the first politician to use a teleprompter in 1952, when the former president gave the keynote speech at the Republican National Convention in Chicago.
Cuemaster will keep on using the technology invented by Mr. Schafly to serve clients all over the world.